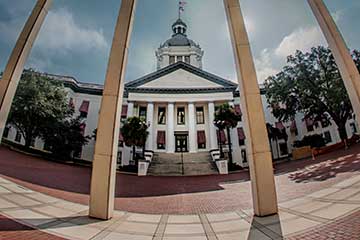 We are proud of our Tallahassee roots. A core mission of our firm is to be involved in our community and utilize local businesses whenever possible. We owe a debt of gratitude to a number of local businesses who played a critical role in the launch of S&S Environmental Consultants. The exceptional service and business advice won't soon be forgotten.
These Tallahassee companies include:
Covalent Reality for website development.
Rogers, Gunter, Vaughn Insurance Inc. for our professional/business insurance needs.
Colin Abbey's Photography for website photos and professional photos from the photo shoot at the J.R. Alford Greenway.
Roger Rex Photography for website photos.
Thomas County Federal for our corporate banking needs.
Seminole Blueprint for printing and logo development.
Full Press Print for logo embroidery on shirts and other items
We look forward to continuing our relationship with these businesses and many more in our local community in the coming months and beyond, as we continue to be:
Tallahassee Based. Florida Focused. Nationally Networked.